Have YOU got a question for Banbury's prospective parliamentary candidates?
Keep the Horton General invite you to question the local parliamentary candidates:
Dickie Bird, UKIP
Roseanne Edwards, National Health Action Party
John Howson, Liberal Democrats
Ian Middleton, Green Party
Victoria Prentis, Conservative
Sean Woodcock, Labour
Where? St Mary's Church, Banbury
When? Thursday 16 April, 6.00 - 8.30 pm
The topic for debate is the NHS and in particular each candidate's personal plans for the Horton General Hospital. Candidates will address the meeting, question the other candidates, and take questions from the public.
Chaired by Anita Higham OBE
Organised by Keep the Horton General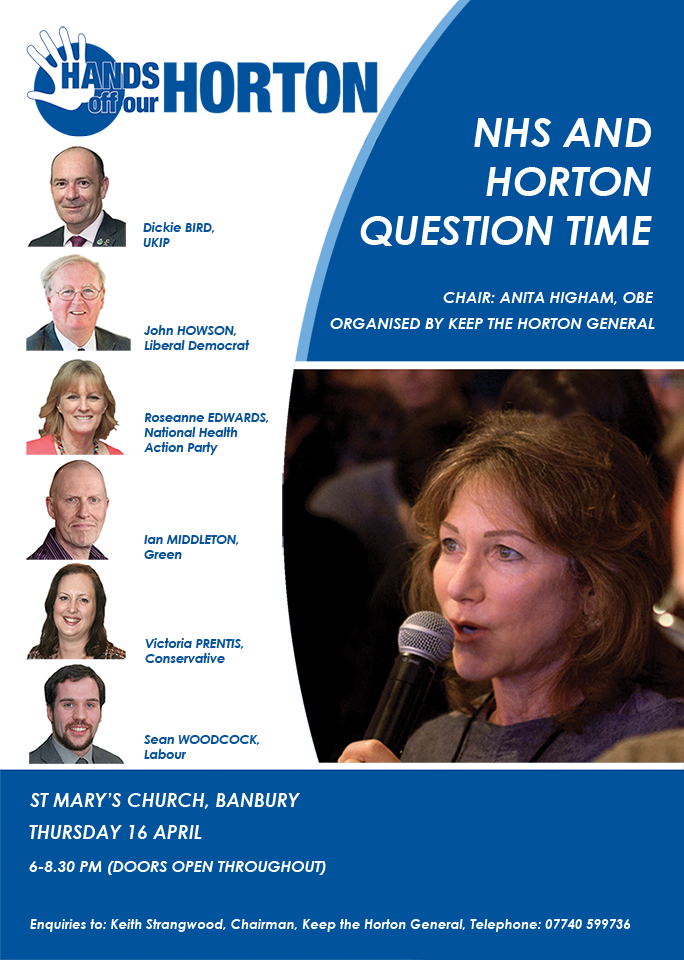 Posted: 1 March 2015